The Mellennium Travel is a multifaceted area within which the creative and architectural solutions are generated for the free implementation of business processes. Our unique solutions become the 'must haves' in their field. As of today, we have already had 15 years of a proven experience in the provision of the visa-related and other migration-related services.
«Customers are personalities, and the templates are ineffective with the personalities...»
As we understand that, top class service is a service which focuses on the customer's innermost needs. When providing a customer-focused service, human factor plays a very big role. Our concept is based on the continuous improvement both of our professional behavior and of the modes of the provision of services. Our customers' demands are the promoters for our development and growth. And while the numerous questions arise for our customers when they deal with the visa- and other migration-related authorities, we have an answer for each of them.
High quality service is our «secret weapon»!
The Mellennium Travel offers several options of cooperation for its customers.
Project manager
Implant manager
Key account manager
Your option manager
HONESTY
In the course of cooperation with us, we always honestly declare all the stages to be passed through within the work flow, as well as the expected deliverables, warranties and risks.
BENEFITS
Any cooperation with us, either having an ordinary consultation or a kind of long-term co-operation, yields benefit.
EXPERTISE
We have gained an invaluable hands on experience in the solving of various problems faced by our clients over the years of our activities.
AVAILABILITY
We are sensible thereof how it is important always to stay in touch; therefore, we provide 24/7 support for our customers.
SUPPORT
We are responsible for our undertaken obligations, and share the risks with our clients.
FLEXIBILITY
We follow a flexible and transparent price policy in accordance with the customers' demands.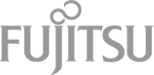 Владелец сайта Ткач Сергей Александрович